Mass Readings
Catholic Ireland
Liturgical Readings for :
Wednesday, 27th September, 2023
Léachtaí Gaeilge
Next Sunday's Readings
Wednesday of the Twenty Fifth Week in Ordinary Time, Year 1
Memorial of St Vincent de Paul, priest
FIRST READING

A reading from the book of Ezra        9:5-9
God has not forgotten us in our slavery.
At the evening sacrifice I came out of my stupor and falling on my knees, with my garment and cloak torn, I stretched out my hands to the Lord my God, and said: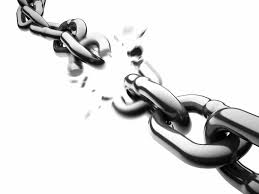 'My God, I am ashamed, I blush to lift my face to you, my God. For our crimes have increased, until they are higher than our heads, and our sin has piled up to heaven. From the days of our ancestors until now our guilt has been great; on account of our crimes we, our kings and our priests, were given into the power of the kings of other countries, given to the sword, to captivity, to pillage and to shame, as is the case today.
But now, suddenly, the Lord our God by his favour has left us a remnant and granted us a refuge in his holy place; this is how our God has cheered our eyes and given us a little respite in our slavery. For we are slaves; but God has not forgotten us in our slavery; he has shown us kindness in the eyes of the kings of Persia, obtaining permission for us to rebuild the Temple of our God and restore its ruins, and he has found us safety and shelter in Judah and in Jerusalem.'
The Word of the Lord.           Thanks be to God.

Responsorial Psalm        Tob 13 
Response                             Blessed be God who lives forever.
1. God punishes, he also has mercy, he leads men to the depths of the grave,
he restores them from the great destruction. No man can escape his hand.             Response
2. It is he who scattered us among the nations. Among them must we show forth his greatness
and exalt him in the presence of all living; for he is our Lord and our God,
our Father and our God for ever.                                                                                         Response
3. Now think what he has done for you, give thanks to him with all your voice.
Give praise to the Lord for his justice and exalt the king of all ages.                            Response
4. In this land of exile I will thank him, and show forth his greatness and might
to the race of sinful men.                                                                                                        Response
5. Sinners, come back to him, do what is right before him.
Who knows but he will receive you with pity?'                                                                   Response
Gospel  Acclamation             Col 3: 16
Alleluia, Alleluia!
Let the message of Christ, in all its richness, find a home with you;
through him give thanks to God the Father.
Alleluia!
Or                                               Mk 1: 15
Alleluia, Alleluia!
The kingdom of God is close at hand, repent and believe the Good News.
Alleluia!
THE GOSPEL

The Lord be with you.                      And with your spirit
A reading from the holy Gospel according to Luke       9:1-8       Glory to you, O Lord.
Jesus sent them out to proclaim the kingdom of God and to heal.
Jesus called the Twelve together and gave them power and authority over all devils and to cure diseases, and he sent them out to proclaim the kingdom of God and to heal.
He said to them,

'Take nothing for the journey:
neither staff, nor haversack, nor bread, nor money;
and let none of you take a spare tunic.
Whatever house you enter, stay there;
and when you leave, let it be from there.
As for those who do not welcome you, when you leave their town shake the dust from your feet as a sign to them.'
So they set out and went from village to village proclaiming the Good News and healing everywhere.
The Gospel of the Lord.         Praise to you, Lord Jesus Christ.
---
Gospel Reflection      Wednesday,       Twenty Fifth Week in Ordinary Time      Luke 9:1-6
As Jesus sends out his disciples in today's gospel reading, he says to them, 'whatever house you enter, stay there; and when you leave, let it be from there', he may be suggesting that the disciples shouldn't move from house to house looking for the best place to stay. They are to value the welcome and hospitality they first receive, rather than searching for something better. We are all restless spirits. We are always on the move. We are, after all, a pilgrim people. Our permanent homeland is in heaven, and, so, in this life we will always be restless. As Saint Augustine says to God, 'our hearts are restless, until they rest in you'. There is a sense in which the Lord is always calling us beyond where we are. Yet, he also asks us to value where we are.
We can sometimes fail to appreciate the ways the Lord is blessing us in here and now. We can be over focused on what is unsatisfactory in our present situation and fail to value and to celebrate all that is good and worthwhile there. It can be good to step back from our situation and to name the blessings that come to us on a daily basis. It is not a case of being deaf and blind to what needs changing or moving on from. Rather, it is more a matter of savouring what is worth savouring and giving thanks for all the ways the Lord is blessing us even in situations that are not fully satisfactory. It is the attitude of the psalmist in today's responsorial psalm, 'In this land of exile, I will thank him'.
__________________________________
The Scripture Readings are taken from The Jerusalem Bible, published 1966 by Darton, Longman & Todd Ltd. and used with the permission of the publishers.  http://dltbooks.com/
The Scripture Reflection is made available with our thanks from Reflections on the Weekday Readings 2022-2023: Your word is a lamp for my feet and light for my path by Martin Hogan and published by Messenger Publications 2022, c/f www.messenger.ie/bookshop/
__________________